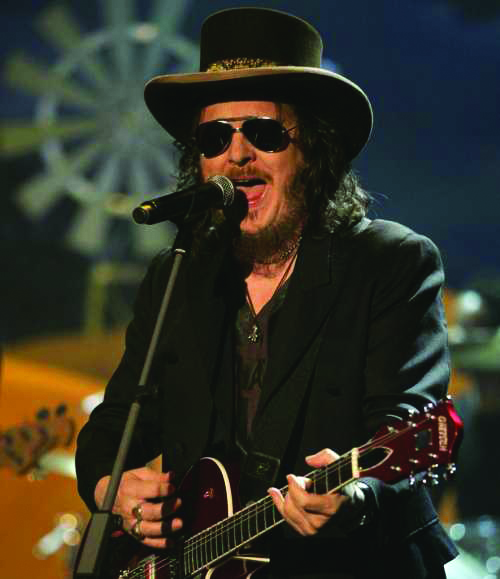 Who are some of the greatest artists with whom you performed?
You know I've been fortunate to have performed and worked with many wonderful and talented people from Miles Davis and BB King to Bono, Eric Clapton, Sting and Brian May. Plus of course the great Pavarotti who will forever have a special place in my heart as he did in my life. Then on my new album I worked with Brian Wilson which was something I never dreamt would happen and it was fantastic! It is not only the honour of working with these people but the friendship we continue share.
Who are some of your favourite artists living today?
Growing up I was influenced by the blues, soul, R&B and that's the music I still love so I must say Aretha Franklin. Also Coldplay, Peter Gabriel, Pink Floyd and sadly no longer here, Amy Winehouse.
What do you enjoy most when you are not performing?
Being home on my farm in Tuscany. It's where I can escape, be myself and spend time relaxing with my family. It's surrounded by beautiful countryside and is so peaceful, we have all sorts of animals, we grow fruit and vegetables and even make our own wine, bread and olive oil!
What is your motto or advice to your audience on enjoying life?
Follow your instinct, believe in yourself, love and be loved. The advice for my audience is celebrate life and let's have fun together!
What inspired you to create your latest album?
I felt that I wanted to break away, to retreat, escape the outside world and return to a simpler time and place. I think we all feel like that sometimes so I spent many months at my farm writing with memories of growing up and it was those memories that inspired me. I grew up in a small town where everybody knew and supported each other and I wanted to put these feelings into this album. It was very natural, the writing, the songs just came from an emotion, feelings, very organic
Which place in the world is your favourite?
When I am touring and performing everywhere is my favourite place I enjoy it so much! But I think to be at home with friends and family enjoying good food and good wine that is favourite