Fabrizio Magnanini
http://technosoc.blogspot.com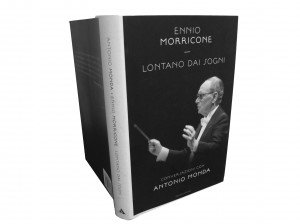 Ennio Morricone is one of the best Italian composers of the last 50 years; he agreed an interview book with Antonio Monda, an Italian journalist and professor at New York University's Tisch School of Art. During the book Monda asks Morricone about everything, his relationship with music, with film makers, and his personal life. Probably, in the English-speaking world, Morricone is best known for composing the film scores of spaghetti westerns made by Sergio Leone (all Leone's films since A Fistful of Dollars) but Morricone is more than that, having composed the film scores of about 500 films!
Morricone was born in Rome on 1928 and he started to study the trumpet, his father was a jazz trumpeter and taught him how to read music when Ennio was 6 years old.
Morricone admits he suffered a bit when he understood he was only seen as a composer of film scores, because he composed other types of music; after the huge success of spaghetti westerns (1964-1970), he decided not to focus on western films and to try completely different films.
He received 5 Academy Award nominations: Days of Heaven (1979), The Mission (1986), The Untouchables (1987), Bugsy (1991), and Malena (2000) but surprisingly never won. Morricone received an honorary Academy Award in 2007. The prize was awarded by Clint Eastwood, who had acted in three of Leone's films.