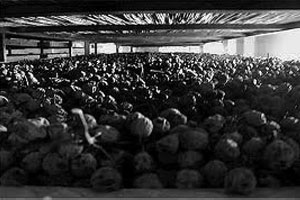 by Domenico Cellucci
This month, we travel to Veneto to discover one of Italy's greatest wines:   Amarone.   Its name in Italian means bitter.  (Pronounced amaronay and NOT amaronee!).  Amarone della Valpolicella Classico (its proper name) is along with Barolo and Chianti, one of Italy's most famous and enjoyed wines. This is a blockbuster of a wine:  rich , big, silky, and powerful.  For those of you that enjoy powerful red wines from California and Australia and have never had a glass of Amarone, I urge you to try one of Italy's treasures. It is produced in the viticultural zone known as Valpolicella in the province of Verona, just east of Lago di Garda.  Soil composition
tends to be gravel with the presence of some volcanic soils.   The climate is influenced by the Lago di Garda and the Adriatic Sea, which provides a moderating effect to the area.  Amarone was granted DOCG
status in December of 2009.  The area was famous in ancient times for its sweet red wines using partially dried grapes.  A technique inherited from the Greeks.
Amongst dry Italian red wines, Amarone, tends be the highest in alcohol, easily reaching 15% by alcohol/vol.      It is produced with the same grapes as Valpolicella:  Corvina Veronese (40%-70%), Rondinella (20%-40%), and the Molinara grape (5%-25%).   Some producers also add some Croatina, Negrara and Dindarella grapes to the mix.
But there is one important difference between the medium-weight Valpolicella and Amarone.   The grapes used for Amarone undergo an elaborate drying process to achieve its strength and complexity: appassimento which in Italian means to wither or fade.  The grapes are harvested in October.  According to the individual producer's style, they are than dried on racks called arele made from bamboo (or today, plastic nets and strips) or straw mats or allowed to hang from the ceiling in special chambers.  Originally, the fruit was dried in lofts (fruttai in Italian) with the windows open.
Modern Amarone, is made under strict conditions using modern ventilating systems.  The grapes are allowed to dry till February or March according to the producer. The result of which is a grape which has a more concentrated juice, and grape skins which in turn play a larger role in the colour, aroma and flavour of the finished wine.  Sugar content is heightened which explains the higher alcohol content.  At the same time acidity becomes concentrated. As you can imagine, after many months of drying, the grapes have lost anywhere from 30-40% of their weight.  The ratio is that for every 100kg of fruit, 25 lt of wine will be produced.
After appassimento, the grapes are crushed and allowed to ferment at low temperatures for 1-2 months.  During this period the grapes are stirred daily to extract maximum flavour.  The finished wine ages in wooden casks.   Aging in these casks can be up to five years, but tend to be aged 2-4 years depending on the producer.  The size and wood used for each cask will vary as well with each producer.   Modern producers are using smaller casks with new oak which can be of French, Slavonian or Slovenian origin. Amarone is a recent invention, dating from the 1950's.   Producers would usually interrupt fermentation to produce a sweet dessert wine called recioto.   Legend has it that the winemaker forgot about the fermenting wine and when he returned, the wine had completely finished fermenting.   And voilà, you have Amarone!
Amarone, is amazing in its diversity.   The aroma can be dominated by raisins, dried fruits, dates and chocolate.   But you also have Amarone, which have aromas of black pepper, violet, tobacco and thyme. The colour is always a deep ruby red, given the intense juice to skin contact during the drying process.  On the palate, you have notes of rich plum, vanilla, and raisins.   A full-bodied wine with tannins and acidity that are balanced leading to a long cherry finish with some oak depending on the producer.
When matching Amarone with food, try to avoid foods of a salty or spicy nature.   The high alcohol will seem even stronger.  I enjoy Amarone with a rich risotto.   The richness and weight of the rice dish is a perfect match for the full-bodied Amarone.   In Veneto, Amarone often accompanies braised meats.  Given its richness, I find it's one of those wines that provide a perfect bridge to dessert. In terms of producers, the LCBO shelves are full of the different styles of Amarone.  Two of the legendary producers are Quintarelli and Dal Forno.  Their wines are extremely expensive.   Two producers that are making Amarone in a modern and rich style, and at an affordable price, are Tommasi and Tedeschi.
Grazie e salute!
If you have any questions or suggestions for future columns, please contact me at vinumbonumest@yahoo.com.