By: Priya Khosla (Ciliberto)
Many people take their time deciding which country or island they should visit for vacation. Good news! I'm here to help. As I have recently travelled to St. Lucia for vacation, I have nothing but great things to say about the island. Firstly, the resorts are wonderful, the beaches are nice and the people are friendly. Many beaches offer multiple water sport activities, including kayaking, water skiing, paddle boating, banana boating and jet skiing. Some off resort water activities include snorkelling and scuba diving. And many of the resorts also have spas that offer facials, messages and chocolate mud baths.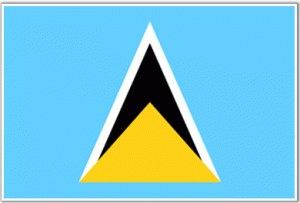 If you are the type of person who enjoys engaging in adventurous activities, there's plenty of that to do on the island. Some of the things that are available include tours that take you around the vast majority of the island, allowing you to visit the main attractions. One tour in particular is called Cosol Tours. If you want to make the most of your day, then I would highly recommend booking an excursion with Cosol. The excursion is about 6 hours and takes you all around the island. Some of the highlights include visiting Sulphur Springs, where you have the chance to visit a collapsed volcano, and different waterfalls where you are able to swim, and of course St. Lucia's national landmark, the Piton Mountains. They also provide you with breakfast, afternoon snacks and plenty of refreshments. The entire tour is breathtaking as the tour guide stops at different peaks on the island to allow you to capture thescenic view. More information can be found online. Other tours and activities that may be more appealing to some include a catamaran day sail, sunset cruises, zip lining adventures, shopping sprees, dolphin and whale watching, fishing, rainforest sky-rides as well as safaris.
One of the more challenging yet rewarding excursions they also offer is the opportunity to climb the bigger of the two mountains (Gros Piton). I can tell you from experience that climbing the 2690ft mountain is extremely strenuous but nonetheless gratifying. The view from the top is spectacular as you overlook the cities below and part of the Caribbean Sea.
Overall, St. Lucia is a beautiful and colourful island filled with culture, delicious food, great music and is a place that you won't want to visit only once!