A year ago on June 17, 2014, Gina Lofaro learned she had liver cancer, 44 days after she was diagnosed with a tumor near the top of her stomach, the cancer quickly spreading to her liver, days later, she was gone. Just like that, at age 56.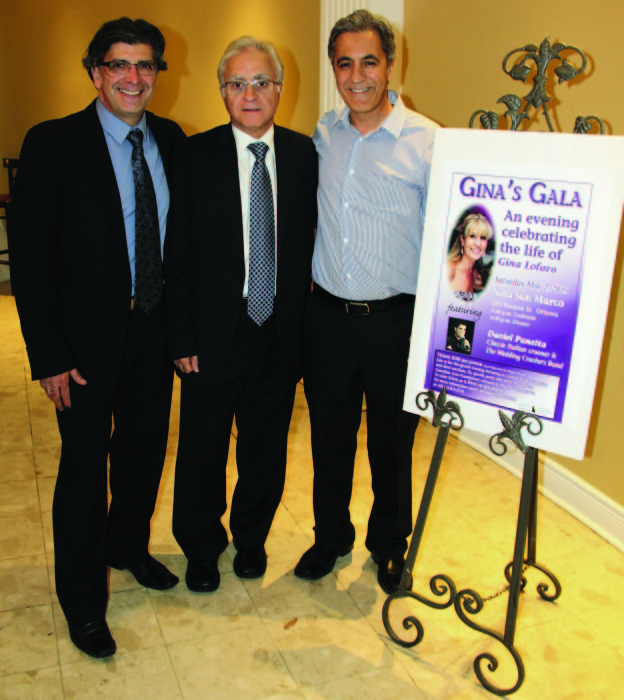 You knew Gina Lofaro, a loving, kind and genuine person, with a huge heart and always saw the good in people. She loved getting all dressed up for galas, you knew she was in a room just by her big bright, warm smile that lit up a room, she had the magic that everyone wanted to know who she was.  She shared the special moments with her husband, Tony Lofaro, a former entertainment reporter who gained access over the years for  many of the major parties in Ottawa. He's career over 38 years at The Ottawa Citizen newspaper, allowed them to attended dozens of galas in the city. Married for 33 years, they met in 1979 at a Hull disco Le Caprice and married two years later.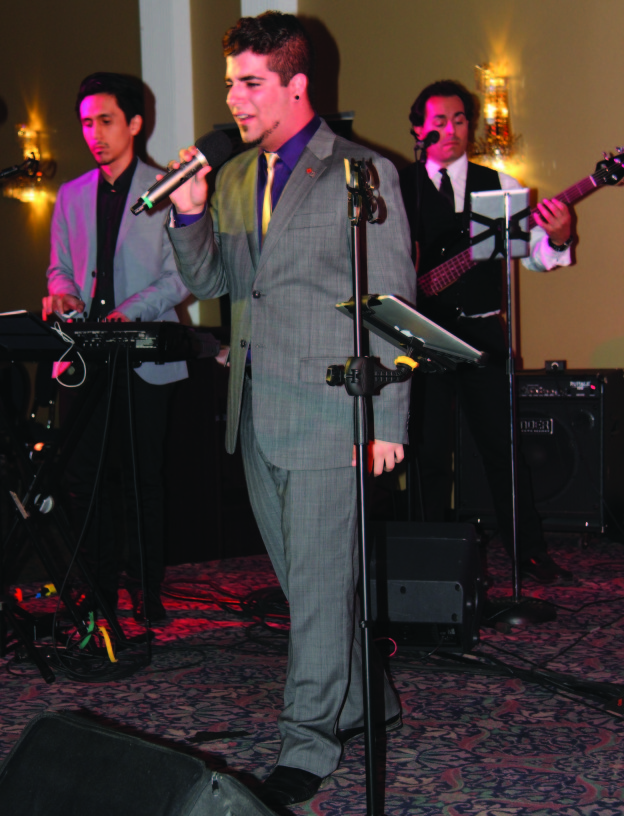 They were one of Ottawa's power couple as they mingled with so many celebrities, politicians, athletes and business leaders that she got to meet threw out her life and always kept it real with them having the gift of making everyone feel special in who they were. So, when the idea of a gala in Gina`s honor came up it was felt that it was the best way to honor the beautiful person that Gina was. Gina was a loving mother of two son's Anthony and Joseph, a retiring librarian who enjoyed her time off with her grandson, Massimo, daughter-in-law Maria, and loved taking care of  her mother who has Alzheimer's disease.
A sold out event of 400 people including Tony Lofaro`s family attended the gala, people came from out of town to join in with the community of Ottawa, who all wanted to honor the memory of Gina for the evening which featured a five-course dinner, wine, cocktails, live and silent auction items, the music of Daniel Panetta and The Wedding Crashers band from Toronto, magician Tony Martini at the Sala San Marco banquet center in Little Italy. Guests danced to Disco music all night long, with proceeds going to the Canadian Liver Foundation.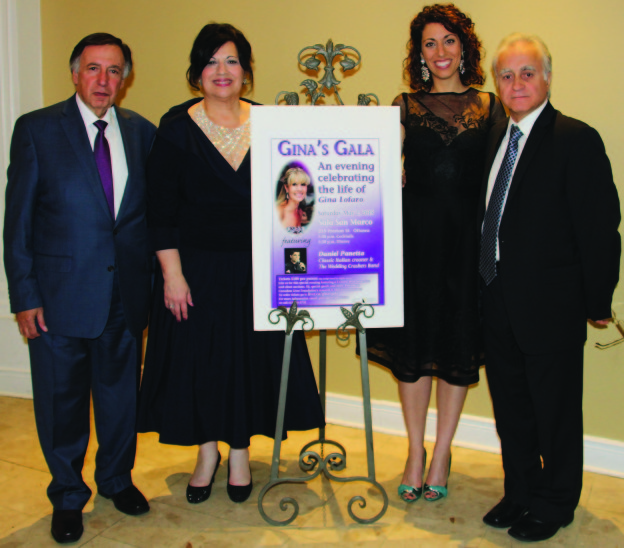 "She was the love of my life," Lofaro told all his guests, which included Mayor Jim Watson, prominent lawyer Pat Santini, businessman Bruce Hillary, music promoters Dennis Ruffo, and  CHEZ-FM founder, Harvey Glatt, Newport Restaurant owner Moe Atallah with his wife, Donna, Citizen Style magazine editor Janet Wilson, Sue with her husband, Michael O'Byrne (CTV News at Noon), Donald Abraham, president of Sutton Group, with his wife, Alana, a number of Citizen colleagues were there, and several employees from the Ottawa Public Library were Gina worked for 38 years and many more.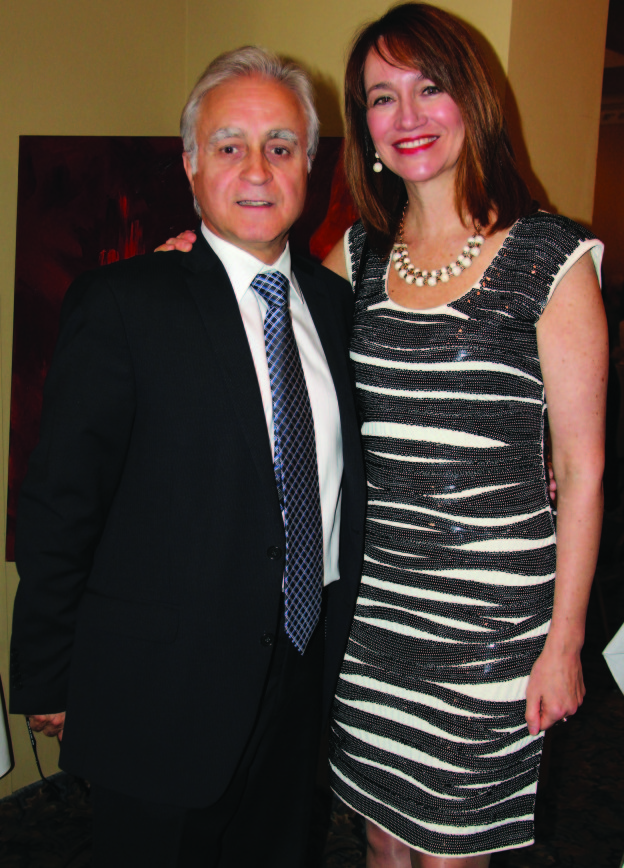 Emcee, Alexis Fakouri, who kept the evening moving along with heartfelt words of Gina as her spirit filled the room the moment Tony and his kids light up candles near a framed photo of her. Guests were entertained by a video tributes to Gina from comedian Angelo Tsarouchas, singers Matt Dusk, Gordie Brown and also Paul Anka. Brenda Fakouri, Lisa Barresi, Cristina Barresi, Paolina Corio, Angela Ierullo and Lynn Ielo all helped Tony Lofaro with the inaugural gala plans of the fundraiser. The gala raised more than $20,000 for the Canadian Liver Foundation`s research and education programs. It is hoped that the gala honoring Gina Lofaro could be done on an annual basis.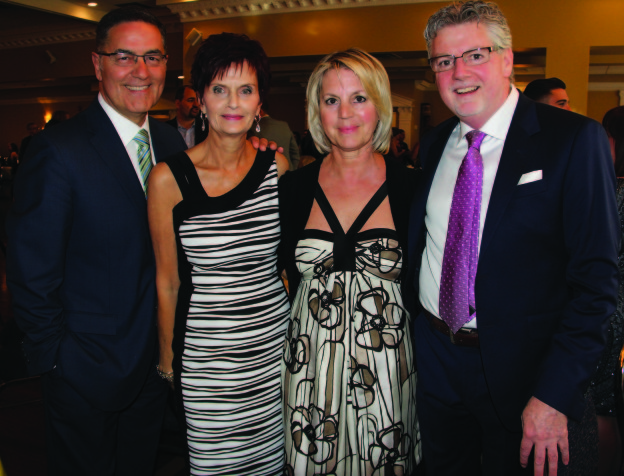 The Lofaro family was overwhelmed by the support shown by so many friends and colleagues who attended the gala. Special mention should be made to Joe Calabro from Pasticceria  Gelateria Italiana for donating the pastries, David Luxton of the Canadian Tulip Festival for donating the tulips for the centerpieces, Maggie Freitas for arranging the lovely centerpieces, and  Carmen and Silvano Musca for donating the pasta and wine for the meal.
Tony Lofaro said he was extremely happy with how the gala turned out.
"It was more than I could have ever imagined and I`m grateful it turned out so beautifully. I think Gina would have been proud," said Tony.
by / photos GioVanni