For Immediate Release
Festa Di San Domenico Abate
Feast of Saint Domenic Abate, the Patron Saint of Pretoro Chieti, Italia and The Unveiling of the Statue of Saint Domenic
Ottawa, On –  Father Gino Leonardi of St. Anthony's Church of Ottawa and the President of the Association Pretorese Ottawa invite you to the 44 th Anniversary of the Feast of Saint Domenic  with a special mass celebrated by Father Gino at Saint Anthony 's Church and a live play of the "Lu Lope"  re-enacting the Miracle of Saint Domenic and the wolf.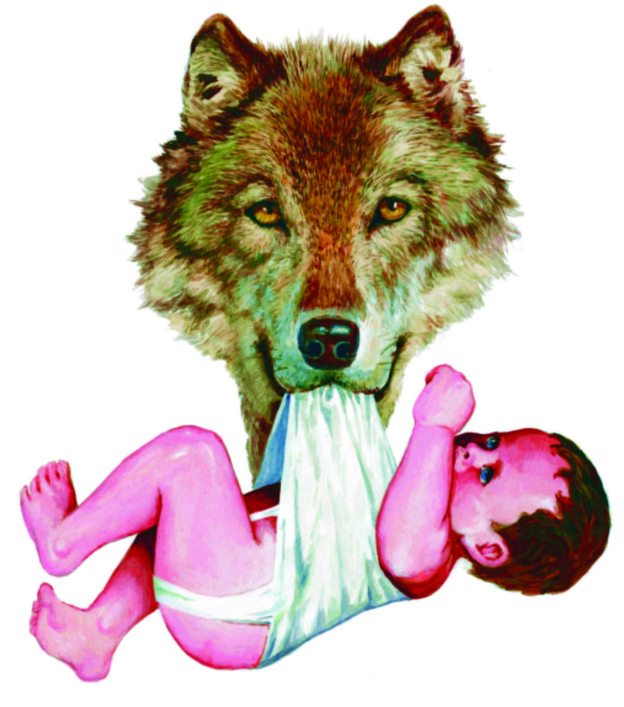 The story is one of rejoicing and gratitude to Saint Domenic, thanking him for his protection and the safe return of the child of two villagers. The child, left unattended momentarily while the mother and father gathered firewood in the surrounding forest, was snatched away by a ferocious wolf.
The mass will take place at 10:00 a.m. on Sunday May 1, 2016 at Saint Anthony's Church on Booth St. corner of Gladstone, with the blessing and inauguration of the new statue of Saint Domenic. The statue of the village patron saint will in permanent residence within Saint Anthony`s Church.
Following the mass there will be a procession from the church to Piazza Dante, directly across from the church with the accompaniment of the Ottawa Fire Fighters Band conducted by Paul Casagrande.  The procession will lead directly to the live play of "The Miracle of Saint Domenic and Lu Lupe (the Wolf), which the Pretorese Association has performed for the past 44 years.  The re-enactment play of the Miracle has been staged annually in Pretoro, Italy for over 100 years and always on the First Sunday of May.
After the Play our famous Chef Carmine Mariani will be serving a five course meal for only $20.00 per person and $10.00 per child (ages 6 to 12) under the tent at Piazza Dante.  A refreshment bar will be provided. Entertainment during the meal will be by singer Tony Ieluzzi who is coming to Ottawa from Toronto to help celebrate this important event for Ottawa's Pretorese community.
For more information, contact Association Committee:
Olimpia Bevilaqua 613-299-8802
Mario D'Angelo 613-852-6757
Angelo Filoso
613-567-4532