"Southern Ontario, Quebec get hit with 1st blast of winter weather" read the CBC website's news feed this morning, dateline 29 December 2015.
Last night I experienced another kind of blast!  A reunion with friends, many of whom I had not seen since eighth grade! That's almost 48 years ago!  Fellow classmate Angela Ierullo was the mover and shaker who brought us together after so many years. What may originally have been intended as a little get-together soon snowballed into a major gathering as more and more of our childhood friends enthusiastically responded to Angela's invitation. The result was a blast (before the winter blast).
Words fail to describe the experience of seeing again after so many years those with whom we shared our formative years. The anticipatory excitement was mixed with a little trepidation as we looked forward to our reunion. Everyone knows Michael O'Byrne, a television personality whom we are all proud of, but how many will remember me? Will I recognize everyone?
Any anxiety I may have had quickly dissolved as we began to renew our friendships and share so many precious memories: the games we played (Johnny Crupi's throwing arm in football always hit his target); the events that marked us (Remember the dance on the very last day of the year in grade seven? How Mrs. Arnold, Miss Latendresse, and Mr. Spooner tried to get us to dance for over half an hour but to no avail until Franco Ricci and Gina Castrucci finally broke the ice and began to dance, clearing the way for the rest of us to break out of our shyness and discover that the other sex was really ok. Thank you Gina and Frank!); the teachers we fondly remember as they taught us, guided us, corrected us: and who can forget our principals, Mrs. Wallace and Sister Mary Ida, who kept us on the straight and narrow!!!!  Ok, how many of us got the strap????
Some of us expressed the feeling that there was a special bond between us, more so than with our high school or university class. There is clearly something special with our relationship. As I reflect on our gathering, I wonder why we came together after so many years with such enthusiasm and excitement.  As Teresa Falsetto so eloquently expressed in an email: "Who knew that after almost 50 years, we could pick up where we left off?"
Was it because we lived in a tightly-knit community, always within walking distance of each other, that allowed us to share our lives outside of school as we played together, read comics together, went trick-or-treating together?
Was it because for nine years we all shared the daily and weekly rituals that bonded us: playing in the school yard, discussing the television programs of the previous evening before the ringing of the bell signaling us that it was time for classes to begin, 9 a.m. Sunday Mass (with Mrs. Wallace sitting in the back keeping an eye on us!  Why did she always sit on the boys' side?)?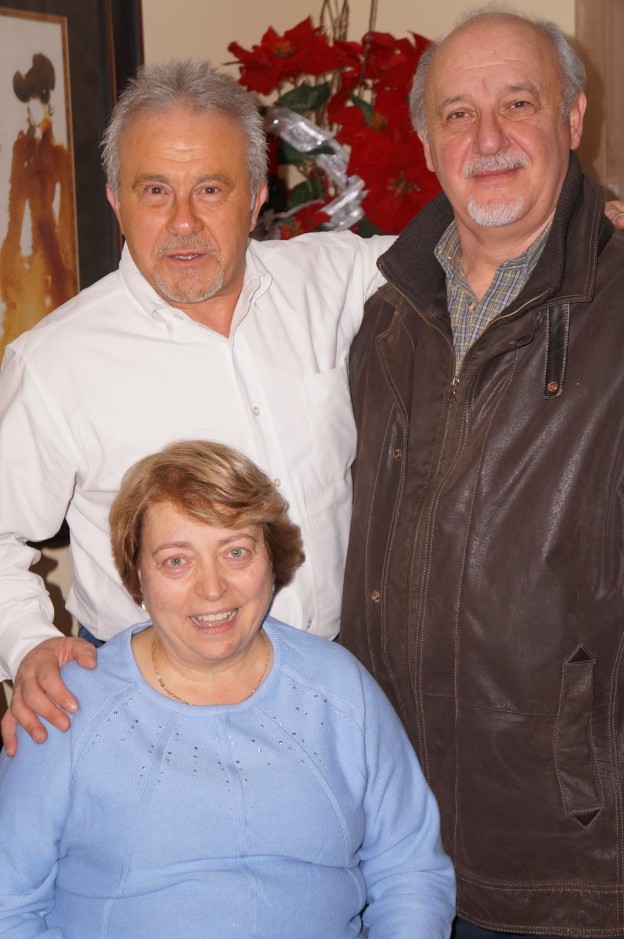 Was it because we shared in rites of passage and the major events of our young lives: Kindergarten, First Communion, Confirmation, St. Anthony's Day procession? The momentous changes of Vatican II, the horrible experience of the assassination of John F. Kennedy, Beatlemania, the 100th anniversary of the birth of our country – remember the trip to Expo 67 (Who did you sit beside on the bus?)?
Was it because we had a common frame of reference as sons and daughters of Italian immigrants, a common heritage in an adopted country? In Little Italy we generally ate the same food – some kind of pasta 4-5 times a week; we usually dressed pretty well the same way – clothes imported from Italy could always be found somewhere in our wardrobe; culturally speaking we knew what the other was thinking and what was expected of us. Or conversely, because our new country adopted us? The relatively few non-Italians in our school, whether of Irish background or French-Canadian heritage, considered us as part of them just as we considered them as part of us. Thankfully, we never had an "us vs. them" attitude.  How thankful we are for growing up in Canada and for our teachers who loved us all equally.
Whatever the reasons, a special relationship was forged during those years in the 1960s that has not broken! That was evident yesterday evening?  What a blast!
Michael Di Giacomo
Class of St. Anthony's/St. Agnes, 1968