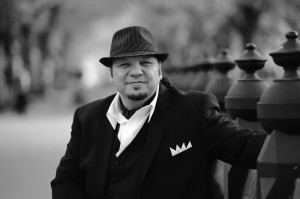 Crooner, Composer, Connoisseur, and much more…
"When I'm passionate about something I don't worry about the amount of hours, I just dive in."
by Nicolas Frate
It is evident after the first minute of my conversation with award-winning pop-tenor Michéal Castaldo that he possesses the kind of enthusiasm that would be the envy of many. In spite of what seems like an endless list of achievements -- in everything from music to food to philanthropy -- Castlado relinquishes any notion of conceit. His manner remains friendly, honest and inspiring. Castaldo is an artist, first and foremost, but he is an artist with an incredible sense of business and community.
Born in Calabria, Italy, and raised in Toronto, Canada, Castaldo's path to music began in the early 1970s as a child singing in the Catholic Church choir.
Like so many performers before him, Castaldo admits that at first he pursued music as a way to impress the girls; but it wasn't long before he fell in love with the music itself, and believed it to be his calling. Castaldo started his voice studies with maestro Pisapia, a protégé of the Italian operatic tenor Enrico Caruso. He went on to graduate from Oakwood Collegiate Institute in Toronto and Berklee College of Music in Boston. At Berklee, Castaldo studied everything from arrangement, composition, music production, and management.
After graduating, Castaldo did a tour of major entertainment centers. It's a journey necessary for the aspiring artist, one that often ends with inspirational moments and memorable encounters. Of note for Castaldo was connecting with Gino Vannelli in 1986 while in Los Angeles. And in a time before Internet and social media, Castaldo conceded that his post-graduate move to New York was necessary to open up opportunities that may have not been otherwise available in Canada. Although his Italian-Canadian upbringing shaped him, he feels that New York best fits his "vibe and energy."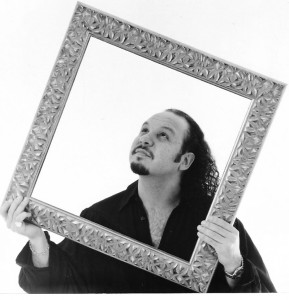 Castaldo's first major performance in New York was in the late 1980s when he was one of two tenors chosen to play at the JVC Jazzfest in Carnegie Hall. Since that initial performance, Castaldo has left an irrefutable stamp on the music industry, working as a producer/remixer, recording artist, songwriter, session musician, label executive and record label founder. Castaldo even wrote and produced Goin' Krazy, a 1994 single released by Puerto Rican singer José Feliciano, which entered the Billboard dance chart. "As an artist, I've been afforded an incredible advantage to work behind the scenes," Castaldo remarks ardently.
Besides his singing and songwriting career, in 2000, Castaldo rebuilt his childhood home in Calabria, converting it to a rental villa. In 2004, he founded the first ever Olive Oil Cooperative in New York City, providing organic olive oil from his family's estate-grown extra-virgin olive oil to connoisseurs in North America.  "It's part of the big story. Music is the glue, the olive oil is a side passion of mine," explains Castaldo. For him, the olive oil business is a labor of love, one that gives him "more stories" to tell. Indeed, these stories are evident in Castaldo's fifth and most recent solo studio album, Olive You. The album includes the re-mastered version of some of Castaldo's big hits, including Pray'r, a best-selling single on Amazon.com .
To give back to the community, Castaldo also founded and operates La Dolce Vita Foundation, whose mission is to take people suffering from the blues or illness on scenic joy rides in the country in Castaldo's exotic convertible roadster. When pressed on how he manages to juggle all these ventures, Castaldo cheerfully credits his wife, Bozena, as being pivotal in handling much of their responsibilities. On top of helping her husband manage his multi-faceted career, Bozena is also a published scientist at Weill Cornell Medical College in New York. "When I'm passionate about something, I don't worry about the amount of hours, I just dive. I am blessed to have the boundless energy, and my super organized, wonderful wife," says Castaldo.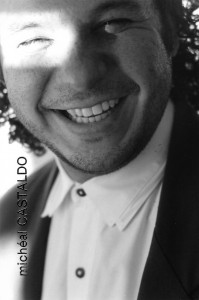 Considered by friends and fans to be an "Italian cultural ambassador and entrepreneur," Castaldo explained that he uses his skillset to offset the negative stereotypes of Italians that are sometimes portrayed by the media. He encourages young Italians to embrace and even brand their culture in a positive and responsible way; and believes the first step to this is learning the language. "All roads lead back to Calabria for me," Castaldo says. "That's where I was born and where I spent the first three years of my life. And it's where I learned everything I love." Castaldo's music can be heard on over 30 Italian-American-Canadian radio stations throughout North America. CDs are available everywhere online, including Amazon.com and I-Tunes.com.
He is currently touring Canada and the U.S., with two shows in Toronto in November and December 2012. Check out his website www.michealcastaldo.com for more information.