The year 2014 marks the 100th anniversary of the outbreak of the first world war (WWI).
It is very important that we not forget the sacrifices of those who served in that war and especially those who gave their lives. Many from the Village served in both world wars.
This is a memoriam to Alfredo Menchini (an original Villager) who was killed in France on November 1, 1916 while serving with the 38th Canadian Infantry battalion from Ottawa. While in training with the 77th, they helped Ottawa firemen fight the fires of the Parliament buildings and saved many valuable paintings and precious volumes from the library.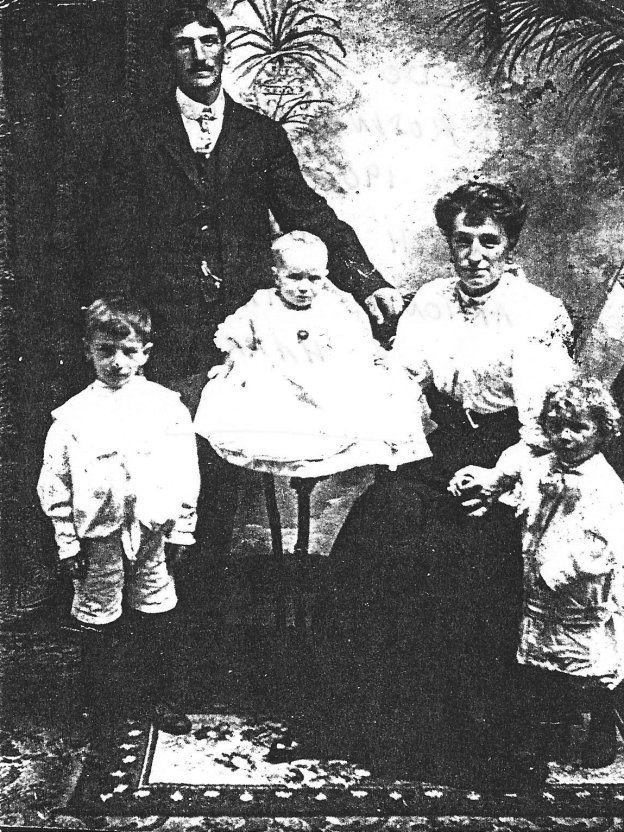 Alfredo was born in Bagni di Lucca, Tuscany in 1879 and immigrated to Ottawa in 1906. He lived at 631 Rochester Street with his wife Rosina and 7 children. Helped establish St. Anthony church and the marble for the altar was later provided by Guido Menchini & Sons of Lucca Italy.
As a result of his death, Rosina lost the house, the youngest were put in the St. Patrick orphanage and the oldest to work. The baby died in the influenza epidemic of 1918.
It would have been easy for the family to fall apart; but, they stayed together in the Village and looked to St. Anthony's church for spiritual guidance.
In addition to Alfredo's sacrifice, the wife and children of Alfredo contributed to Ottawa and Canada in many ways:
Rosina cooked for the church and assisted many new Italians with translation.
Tony, the oldest supported the family became a successful contractor and was a member of the Knights of Columbus (KC 4th level).
Harry was a member of the KC, Golden Gloves Champion, member of the Canadian Boxing Hall of Fame, trained many in the Village and was a trainer for the Ottawa Senators Hockey Club.
Maude was a member of the Ladies Auxiliary in the Canadian Legion for 60 years and helped at St. Anthony church.
Margaret was a successful business woman.
Eleanor helped establish the St. Anthony Ladies Aide and was the first president.
Joe was member of the Sons of Italy, boxed and wrestled in the Village, served in the Governor General Foot Guards during WWII, was a member of the Ottawa Rough Riders for 40 years and cooked for St. Anthony church.
As you enter St. Anthony's church, look to the 1st stained glass window on your left; it depicts the sacrifices of our soldiers in both World Wars (all of them Villagers). The Soldier's Guardian Angel is arrayed as a warrior of the Roman Legion, holding in his arms the body of Alfredo Menchini who gave his life in WWI. The inscription below, lists the names of 21 young men of the Parish who gave their lives for their country in WWII.
From Alfredo's enlistment papers, it states he had a tattoo on his inner forearm of clasped hands that stated "don't forget me".
GRANDFATHER, WE WILL NEVER FORGET YOU.
By Ron Menchini