The cathedral of the diocese of Malindi in Kenya is named after their Patron Saint, St. Anthony of Padua. Malindi is a large bustling town on the Indian Ocean but despite the fancy hotels and wealthy tourists, many of the inhabitants of Malindi live in poverty and one of the greatest challenges for poor parents is educating their children.
At St. Anthony's two young men have been altar servers for the last six or seven years. James and Joseph in some ways are typical Kenyan kids. In other ways, they are unique. They started off in poverty with no one to pay school fees and their future's looked limited and bleak. Without an education Kenyans cannot hope to find meaningful work and children fall easily under dangerous influences such as drugs, alcohol and prostitution.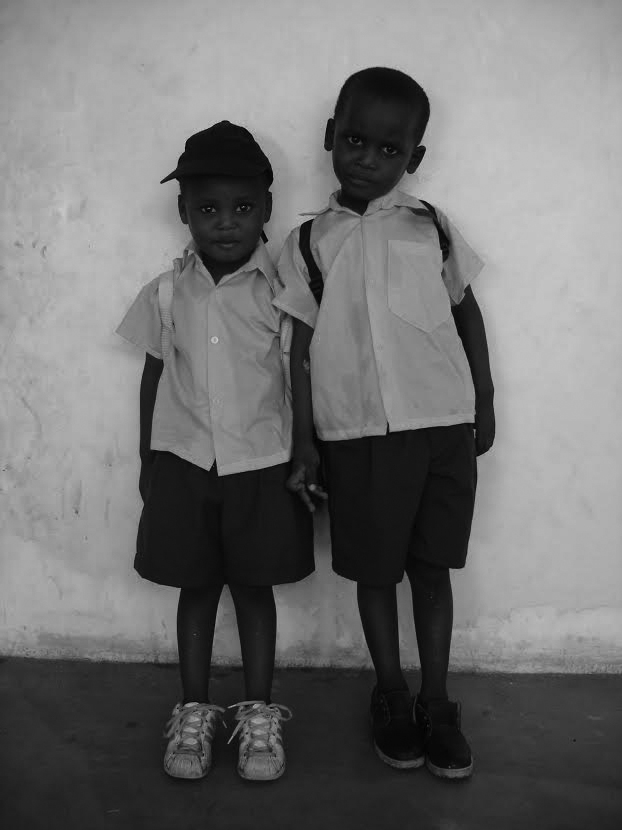 In 2004 however, things began to change for these children when Nina Chung moved into their neighbourhood. Originally from Ottawa, she came to Malindi on a two-year volunteer posting. She would later establish a Canadian-based charity and call it Elimu which means education in Swahili. But in 2004, Nina was just starting to learn about the challenges children in Kenya face in trying to get an education.
When Nina met the boys she quickly came to understand their situation. Their grandmother was in charge of 5 children who had been abandoned to her care. The kids did not always get a decent meal at night and often suffered from prolonged health issues. In January 2005, the start of the Kenyan school year, Nina noticed that James (aged 6) and Joseph (aged 4) were not going to school with other kids. She decided that she could do something about this and took them to the nearby public school where she paid about $45 to register both boys for a full year of kindergarten.
Nina stayed involved, tutoring them in the afternoons, and in 2006, when James turned eight, Nina wanted to help him improve his confidence and self-esteem. She decided to take him to the local parish the Cathedral of Malindi and enroll him as an altar server.
At first, James was shy. But when a kind old Italian priest, named Father Angelo, a missionary who had been in Kenya for decades, came to St. Anthony care James began to rise to his "calling". The altar servers of St. Anthony meet every Saturday morning. They clean the altar and hand-wash and iron the server's robes. They have a meeting which begins with prayers and ends with practice. Finally, they attend the 4:30 pm Mass together and after Mass they sometimes play soccer.
It was a big commitment for a young boy but James was proud of his role in the community and went every weekend to fulfil his duties and enjoy the camaraderie of his fellow altar servers. His brother Joseph noticed James sense of ownership and leadership in their church community and at the age of eight, he also joined the St. Anthony altar servers or "watumishi" as they are called in Swahili. And, it was with great excitement that James came to find Nina at church one  Sunday morning before Mass started to announce with emotion, "Joseph will be serving at Mass today!" It was a proud moment for all!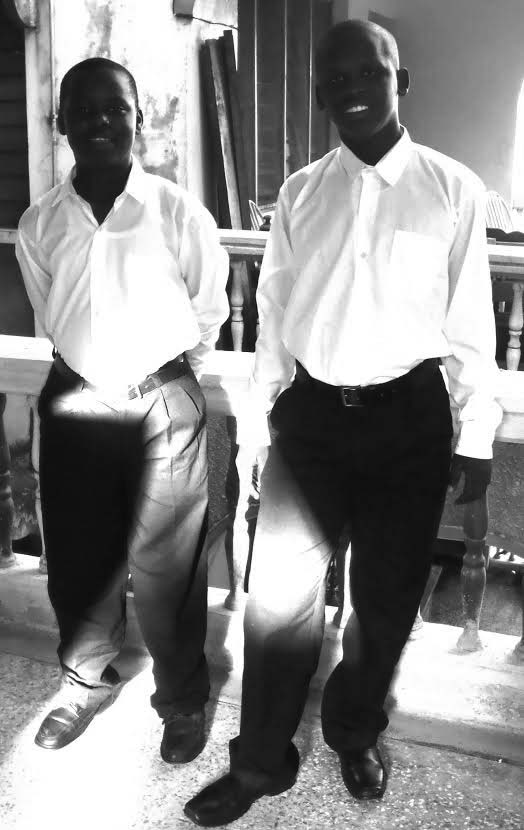 Both boys have continued to be altar servers at St. Anthony's Cathedral. Today at 15 years of age, James attends a boarding high school over 200 km away from Malindi. He no longer serves regularly but during the school holidays, you'll still find him helping around the church.
Joseph is now in Grade 7 which means he's in class all day on Saturdays. He's no longer free to do his Watumishi duties but continues to serve at Mass on Sundays. When he graduates from Grade 8 next year, he too will leave for boarding school. The grounding and lessons they have received as altar servers has helped to prepare both boys for their life away from home.
James and Joseph are members of Elimu's Nyumbani Kwetu Home for Children. Nina established the home as a family sponsorship in 2008. Their grandmother was being thrown out of their rented home for of lack of rent, so Nina stepped in and took the family on in the manner of a children's home.
"Supporting James and Joseph with their kindergarten school fees in 2005 was the very first step that lead towards the establishment of Elimu as a charitable organization in Canada." says Nina. Today Nyumbani Kwetu Home for Children provides fourteen children with living, health and educational support. Elimu now manages four educational projects in Kenya.
The goal of the charity is to help children and youth live life to the fullest by providing them with greater access to quality education. Elimu is currently 100% volunteer-run with no formal office space or infrastructure expenses.
For these two altar servers of St. Anthony's Cathedral in Malindi, Elimu has meant a life with health, good education and hope for the future. For more information and to make a donation to Elimu (Canada) visit www.elimu.ca.
To find out how you can get involved contact Elimu volunteer, Angela Ierullo at iangel@sympatico.ca
By Sue Stoltz