On Friday June 6th we held the Mayor's Rural Expo, along with the 10th annual Food Aid Day, at City Hall. Over 40 rural businesses and fairs set up booths in and around City Hall to showcase rural Ottawa while a pancake breakfast and BBQ lunch kept everyone well-fed.
These events were a huge success and managed to raise $134,000 for the Ottawa Food Bank!
Many residents from across Ottawa and tourists from abroad stopped by over the course of the day and what I heard repeatedly was some variation of "This is great and I didn't even know any of this existed in Ottawa."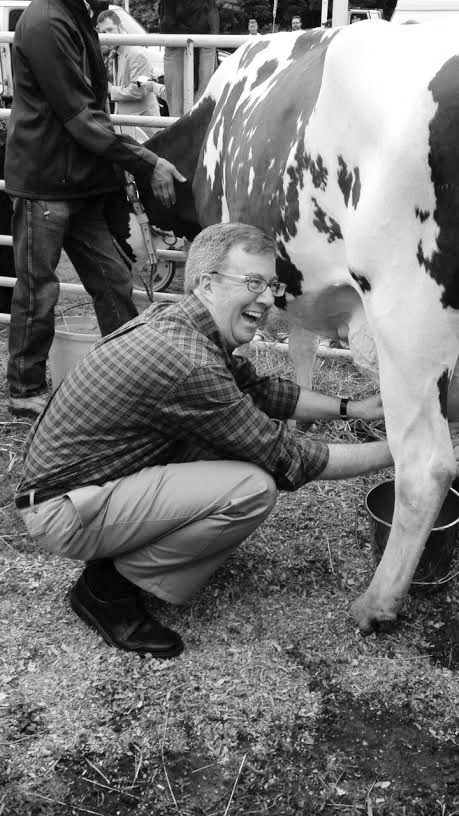 That is why last year I, along with my City Council colleagues from the rural wards, started the Mayor's Rural Expo. Ottawa boasts the largest rural community in Canada within its borders and yet too many people don't know about the farms, businesses, fairs, and townships both new and old that comprise the majority of our city's landmass.
This summer, many residents will take a holiday outside of Ottawa but if you have some time off in Ottawa, or even just a free day on a weekend, think about visiting some of our great rural attractions such as:
The Diefenbunker Museum in Carp
Farmer's markets in Metcalfe
North Gower
www.northgowerfarmersmarket.wordpress.com
And closer to downtown
The Upper Canada Cranberry Farm in Greely
Watson's Mill in Manotick
The Osgoode Medieval Festival
www.osgoodemedievalfestival.com
The Jabulani Vineyard and Winery in Richmond
Saunders Farm in Munster
The Cumberland Heritage Village Museum
These attractions are just a taste of what Ottawa's rural communities have to offer. Ottawa's geographic diversity is one of our strengths and I encourage you to try and take advantage of it this summer by heading outside the city core to explore these amazing features of our city that you may have never known were there.
By Mayor Jim Watson